blog post: pursue your path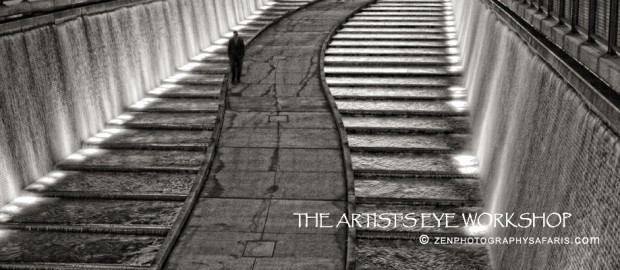 "Pursue some path, however narrow and crooked, in which you can walk with love and reverence."  —

Henry David Thoreau
The "path" of photographing has so much significance for so many people…it can be an outlet for creativity, a means to document life and loved ones, a way to earn a living…photography and the act of photographing is multifaceted!  it's a path that can instill immediate awe and excitement, both while photographing and through the visual rewards of the end result: an image that evokes emotion or memories.  photography is a powerful medium of expression!  no wonder so many people have such tremendous reverence for it.
Zen Photography Safaris | Workshops | Retreats will assist you in refining the photographic path you have chosen, at any level of  experience.
Take a moment to share what your favorite photographic subject is with us. 
Namaste, Team Zen | Joanne Bartone
ABOUT THE PHOTO ABOVE:
Canon EOS 7D

  |  Canon 24-70mm L f/2.8 @ 28mm  |  ISO: 200  |  f/11  | 1/30  | 

DL Convention Center

  | 

Pittsburgh PA

  | Image refined cropped and enhanced for color + tonality in

PS5